Dear all,
I think I now know what Naomi has been going through in Denver. A blast of winter chill has essentially shut down the city of Austin. IBM has been closed for the last two days, and we anticipate it will be closed again tomorrow. This afternoon we experienced the biggest snowstorm in years. Temperatures last night plunged to 29 degrees! When I spoke with Naomi a few minutes ago, she encouraged me to build a snowman. Well, here it is: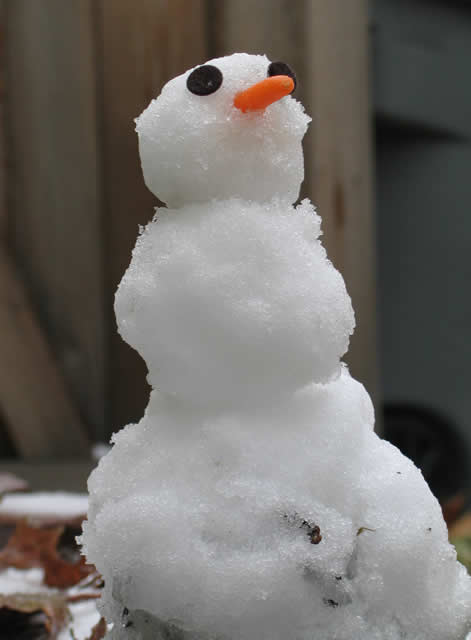 And, again, here....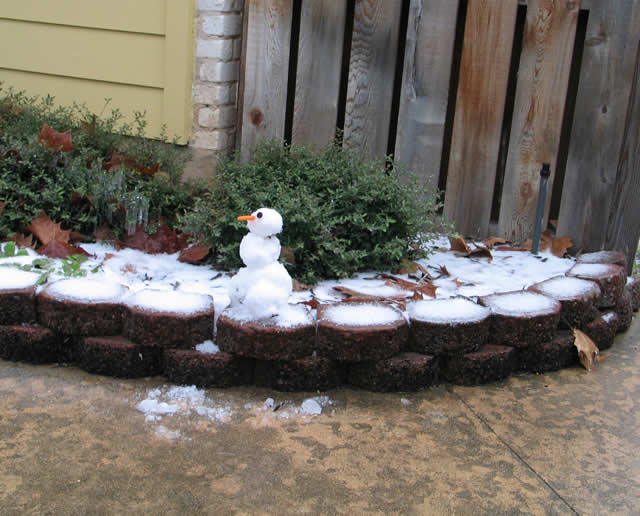 I would have spent a little more time crafting a better snowman -- a mouth. perhaps, and maybe some arms -- but, first, I had already spent a lot of time trying to find a nose carrot that would fit on his wee little head, and, second, I already told you that it is really cold out there -- it's 31 degrees right now.
We also agreed to exchange pictures of our snowdrifts....
Oh, and here are some icicles hanging from OUR eaves....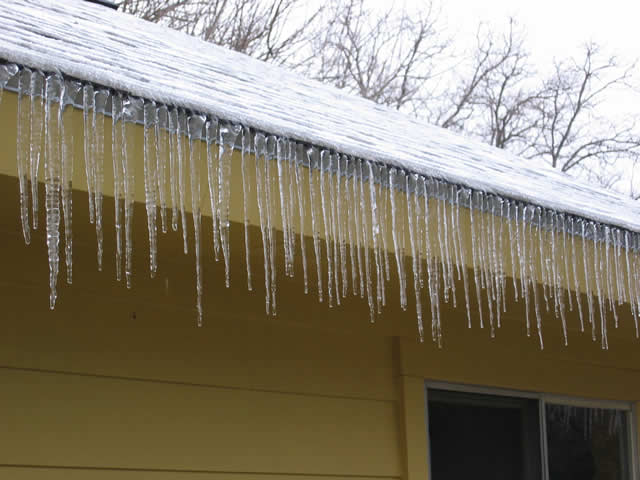 I hope all of you can stay warm and safe.
Love,
Paul